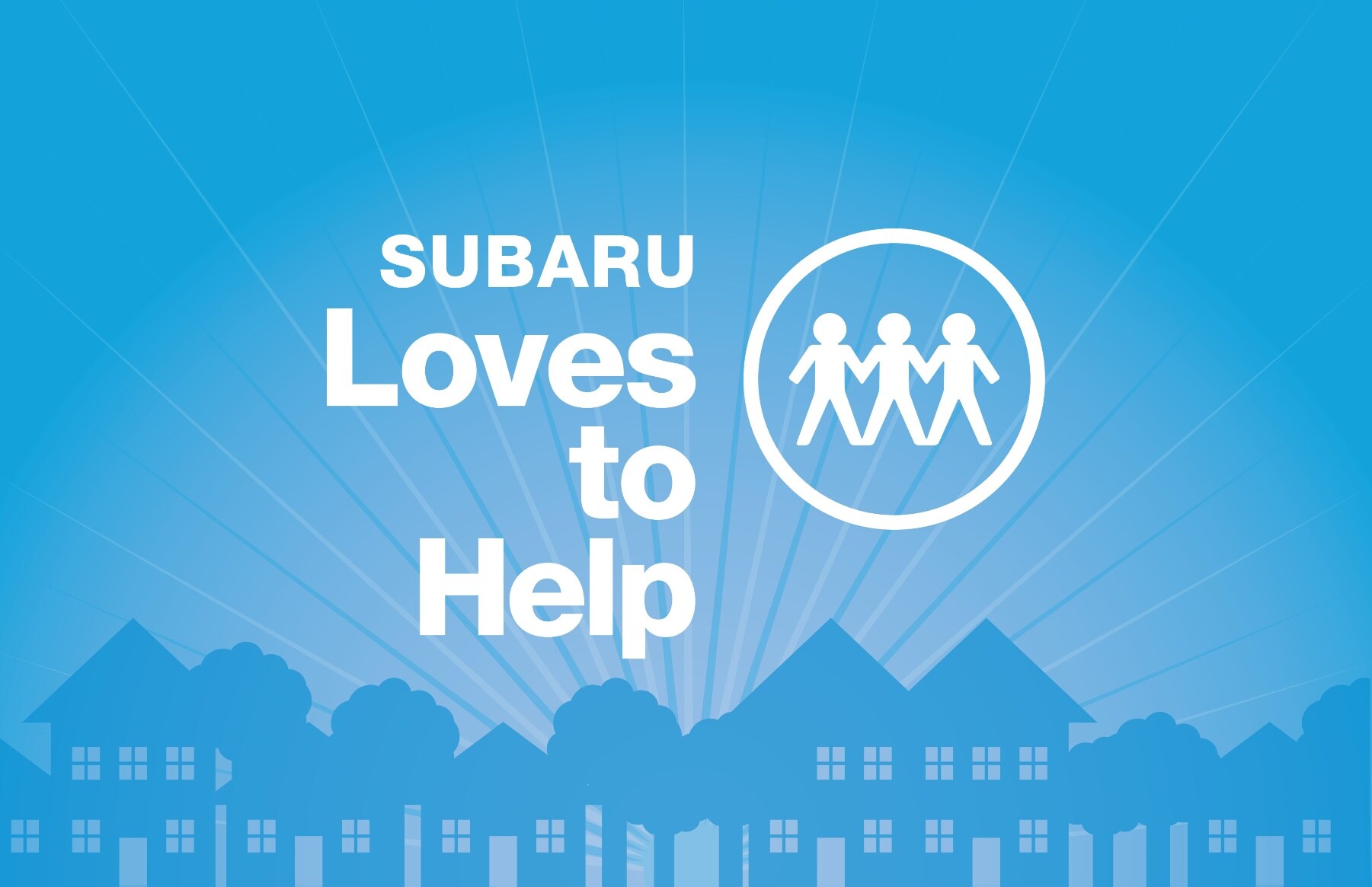 Subaru Loves to Help
Subaru, as a company, makes many promises to its customers.
For starters, there's the signature quality and trademark drivability of our vehicles. We also guarantee the safety and well-being of Subaru drivers, with our cars' trademark reliability.
From there is our customer service. This is undoubtedly one of our most standout promises at Lee's Summit Subaru. From salespeople to managers and mechanics, every team member sees themselves as champions for the surrounding community.
Let's repeat that word again: community.
Our customers will always benefit from our dedication and attention to detail. However, like the rest of the Subaru organization, our visions and promises transcend the goings-on in our dealership. It extends to our surrounding community-and the greater good of the entire nation.
At Lee's Summit Subaru, we often look inwardly and ask how our team can help on a grander scale.
We learn from the example set by the good people of Lee's Summit and its nearby regions. Without the community's open arms and the love that they've shown, our Subaru dealership wouldn't be the local pillar that it is today.
So, giving back and reciprocating the love is a top priority at Lee's Summit Subaru.
And what better way to do so than by contributing to Subaru's Love Promise event, Subaru Loves to Help.
What is The Subaru Love Promise?
The Subaru Love Promise's primary focus is doing right by our fantastic communities.
Unsurprisingly, vehicles are front and center to our keeping our promise. Our automobiles are fuel-efficient and built inside eco-friendly plants. After all, the best part about driving a Subaru is experiencing and exploring our great land. So, we must commit to keeping the environment healthy and robust.
Still, there's much more to the Love Promise. It's a lifestyle, philosophy, and example we set for our surrounding community.
The initiatives involved are vast, far-reaching, and evidence of our organization's dedication to making the world a better place. One of the most prominent efforts that fall under the Love Promise umbrella is Subaru Loves to Help.
What is the Subaru Loves to Help Initiative?
Subaru, altogether, donated 50 million meals to Feeding America through the Subaru Loves to Help initiative. This will make meals available at 199 local food banks across the US.
Such efforts have been a shining light during COVID-19. Hundreds of thousands of our fellow citizens have lost their jobs. Thus, we invested in putting our best foot forward, stepping up, and helping our community through these uncertain times.
Whether it's through food drives, donations, or volunteer events, we're doing everything in our power to make a difference. Those affected by the pandemic and its many pitfalls need our assistance. Hearing those needs and ensuring they are met is what the Love Promise is all about. 
Subaru Loves to Help doesn't end here, though. Our relationship with Meals on Wheels (MOW) is another vital component of our philanthropic strategy. 
There are currently over MOW 5,000 independently-run local programs focusing on bettering their senior neighbor's nutrition and health. 
We're looking to bolster Meal on Wheels' services by equipping its programs with 50 specially wrapped 2018 Outback vehicles or delivery to seniors in need.
Something else worth noting is how Subaru retailers have helped Meals on Wheels America deliver nearly two million meals to homebound seniors over the past decade.
How is Lee's Summit Subaru Doing Our Part?
At Lee's Summit Subaru, we're a regular fixture at the Subaru Share the Love Event. This year, the initiative is lasting from November 19th until January 4th. 
As per Subaru Loves to Help's main philosophical framework, we're digging deep and finding our own ways to help. In that vein, we've started a relationship with Hillcrest Transitional Housing.
This wonderful organization is Kansas City's regional leader in solving homelessness. Hillcrest implements programs and provides transitional housing to cultivate self-sufficiency in struggling families.
Hillcrest has carved inroads within the Kansas City Region as the preeminent positive influence in the lives of youths, adults, and entire families. Their 90-day flagship program provides clients housing without them needing to pay for rent or utilities.
Joining the program requires that clients agree to the guidelines, find full-time employment, and maintain their job. They also must attend life skills classes, participate in community living, and follow a budget plan.
When we looked into Hillcrest at Lee's Summit Subaru, we were touched by what they've accomplished. They are recognized for their best practices by the National Alliance to End Homelessness. 
With the incredible example Hillcrest sets throughout Kansas City, we felt compelled to align with them.
So, for every New Subaru purchased, we donate $250 to Hillcrest Transitional Housing. This gives us added motivation to bolster our sales efforts because the stakes are made that much higher. 
Helping Out Means So Much More than Our Cars
It should be 100% clear how much it means to keep our promises at Subaru, especially at the Lee's Summit location.
The moment you enter our dealership, we promise to provide you with unrivaled service. We guarantee that you'll leave with a vehicle that offers unparalleled safety, drivability, and overall value.
But the promises don't end there. They extend to the bigger picture, such as promising to help make the world a better place for those in need. This notion is made crystal clear through our partnerships with Meals on Wheels, Feeding America, and Hillcrest Transitional Housing. 
Hours
Monday

8:30am - 7:00pm

Tuesday

8:30am - 7:00pm

Wednesday

8:30am - 7:00pm

Thursday

8:30am - 7:00pm

Friday

8:30am - 6:00pm

Saturday

8:30am - 6:00pm

Sunday

Closed
Make an Inquiry