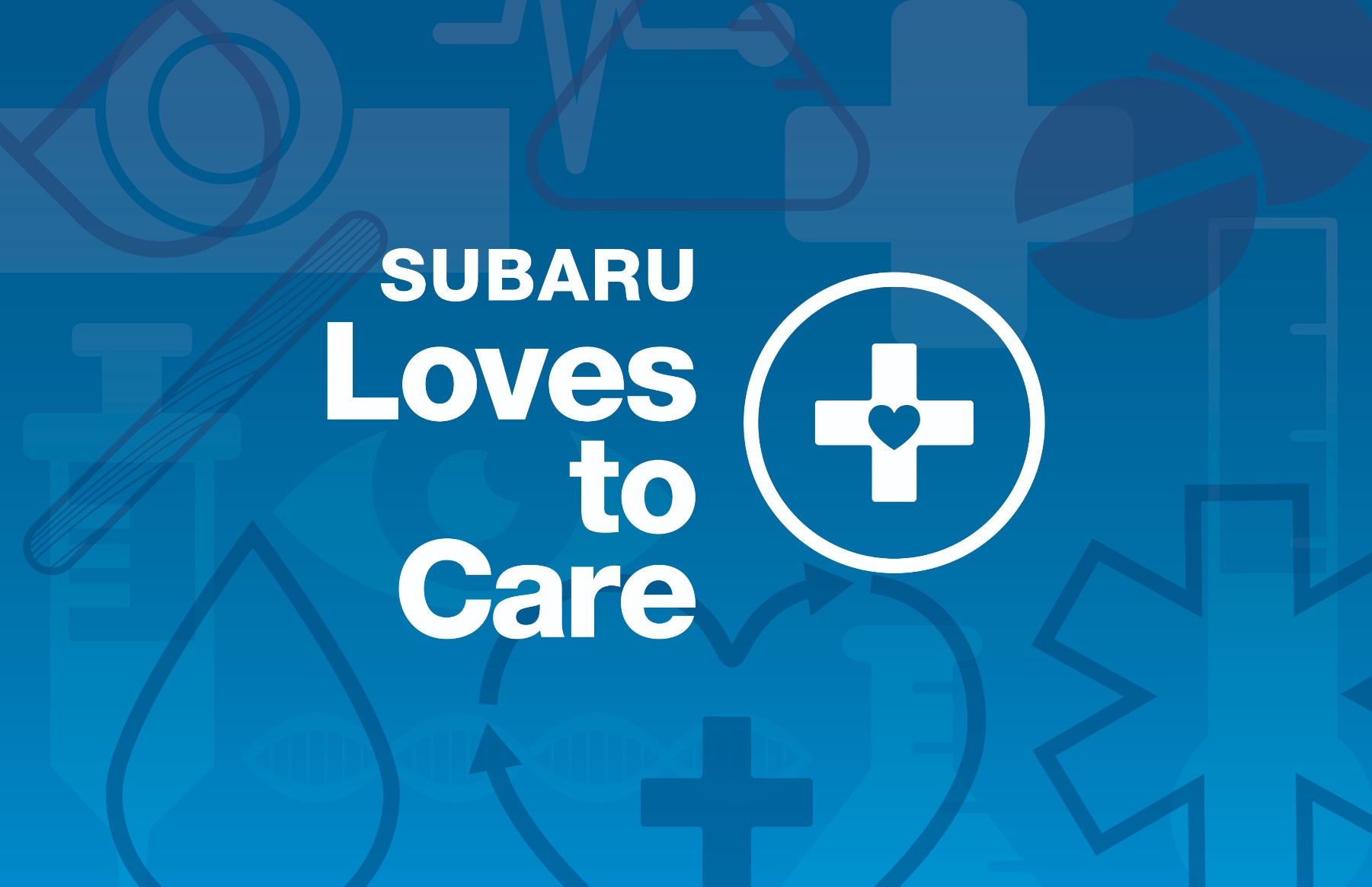 Subaru Loves to Care
There's no doubting Subaru's success story throughout the US. As the years go by, we keep growing. 
No more is the above notion reflected than at the Lee's Summit location. Our continued devotion to our customers and doing right by the Subaru brand are attributes we pride ourselves on. 
This unflappable forward momentum stems from a straightforward, transparent approach. All Subaru models are competitively priced - but most importantly, they're incredibly well made. Uncompromisingly so. 
It's worth noting that our continued thriving isn't the result of any secret ingredient.
Really, it comes down to doing right by our customers and surrounding communities. When Subaru makes a promise, we keep it. 
Doing the right thing and keeping promises isn't limited to our vehicles and passionate customer service. Those core principles guide our overall mission-something that goes beyond our excellent automobiles.
More to the point, we believe strongly about using our growing recognition and national standing to make a positive difference in the world.
These are the driving factors into why Subaru Loves to Care - an event and pivotal component in our Love Promise.
What is Subaru's Love Promise?
Before delving into this one event, we should give you a brief look into Subaru's Love Promise.
This initiative is "a pledge to do right by the communities in which we all live and work." 
Thus, Subaru aims to "build fuel-efficient vehicles in eco-friendly plants." 
The Love Promise is a highly comprehensive initiative, with multitudes of moving parts-one of which we'll explain below:
What is Subaru Loves to Care?
Subaru Loves to Care is one of the most pivotal elements of our Love Promise.
This initiative is concisely explained by a simple philosophy: warming the spirits and hearts of cancer patients while inspiring Subaru retailers impacted by cancer.
At Lee's Summit Subaru, the Loves to Care event has a special meaning to us. To this end, we've committed our efforts to The Leukemia & Lymphoma Society (LLS).
Dedicated to creating a world without blood cancers, LLS is the largest non-profit organization of its kind. This influential charity has invested almost $1.3 billion in innovative research, pioneering a significant number of treatment approaches. 
In fact, LLS has been a trailblazer in this field since 1949. Those involved have steadfastly dedicated themselves to discovering cures and making lifesaving treatments accessible to patients. 
How is Lee's Summit Subaru Getting Involved?
At Lee's Summit, the LLS is near and dear to our hearts. 
We want to play our role in helping provide hope, compassion, education, and support when someone in our community faces a cancer diagnosis. 
It's so vital to help these patients manage the fear and uncertainty involved. They deserve love, empathy, peace of mind, and improved quality of life.
Through this initiative, we deliver donated blankets and craft kits to Paul Ming, Director of Oncology and Pain Management, at Lee's Summit Medical Center. 
It's impossible to hide how honored we are to do our part with LLS. Frequently, we're uplifted to hear about the latest treatments funded by the organization to help with cancers and other serious diseases.
Throughout 540 Subaru retailers in the US, the partnership with LLS has generated 148,000-plus blankets and 21,500 arts & crafts kits. These have been donated to 150,000 patients in more than 780 hospitals. 
While the sheer volume of retailers committed is impressive, it's been our goal at Lee's Summit to stand out from the pack. 
This commitment to LLS has inspired and powerfully resonated with our team. To the point that our general manager received some much-deserved recognition for her tireless efforts.
A Testament to Lee Summit Subaru's Commitment to Subaru Loves to Care:
Our General Sales Manager, McCall Witt, was nominated for the Leukemia & Lymphoma Society 2020 Man & Woman of the Year. 
She helped raise $83,275 for LLS. This was a significant portion of the Kansas City 2020 Man & Woman of the Year total - a whopping $614,767.
Given how much we already value McCall for her positive attitude and accomplishments in the workplace, this nomination has made us beam with pride. 
Inspired by her late aunt Mary Lou Light, who passed in 2017 from Non-Hodgkin's Lymphoma, McCall had the impetus to play an integral fundraising role. She accomplished this feat while already impressively balancing marriage and her career. 
On top of raising funds, McCall still finds time to deliver blankets and art supplies to local hospitals, via our LLS relationship.
Empowering our team to contribute to such a worthwhile cause is what makes Lee's Summit Subaru so unique. Knowing that someone like McCall is entering through our doors every day - a person who's so driven and compassionate - makes us confident that we're doing things right.
We hope that all other Subaru retailers are inspired to commit to Subaru's Love Promise through McCall's example.
The Subaru Mentality Goes Beyond Our Vehicles
Being a part of Subaru is always a source of pride. Yes, these feelings stem partially from our expertly built vehicles. Giving our customers a reliable ride that makes them feel safe for a competitive price always makes us smile. But that's only one reason we feel proud.
Subaru's ability to see beyond the nuts and bolts and focus on making the world a better place is what makes it a transcendent brand.
At Lee's Summit, our dedication to the Love Promise and commitment to Subaru Loves to Care is something that drives us to be better every day. 
Hours
Monday

8:30am - 7:00pm

Tuesday

8:30am - 7:00pm

Wednesday

8:30am - 7:00pm

Thursday

8:30am - 7:00pm

Friday

8:30am - 6:00pm

Saturday

8:30am - 6:00pm

Sunday

Closed
Make an Inquiry