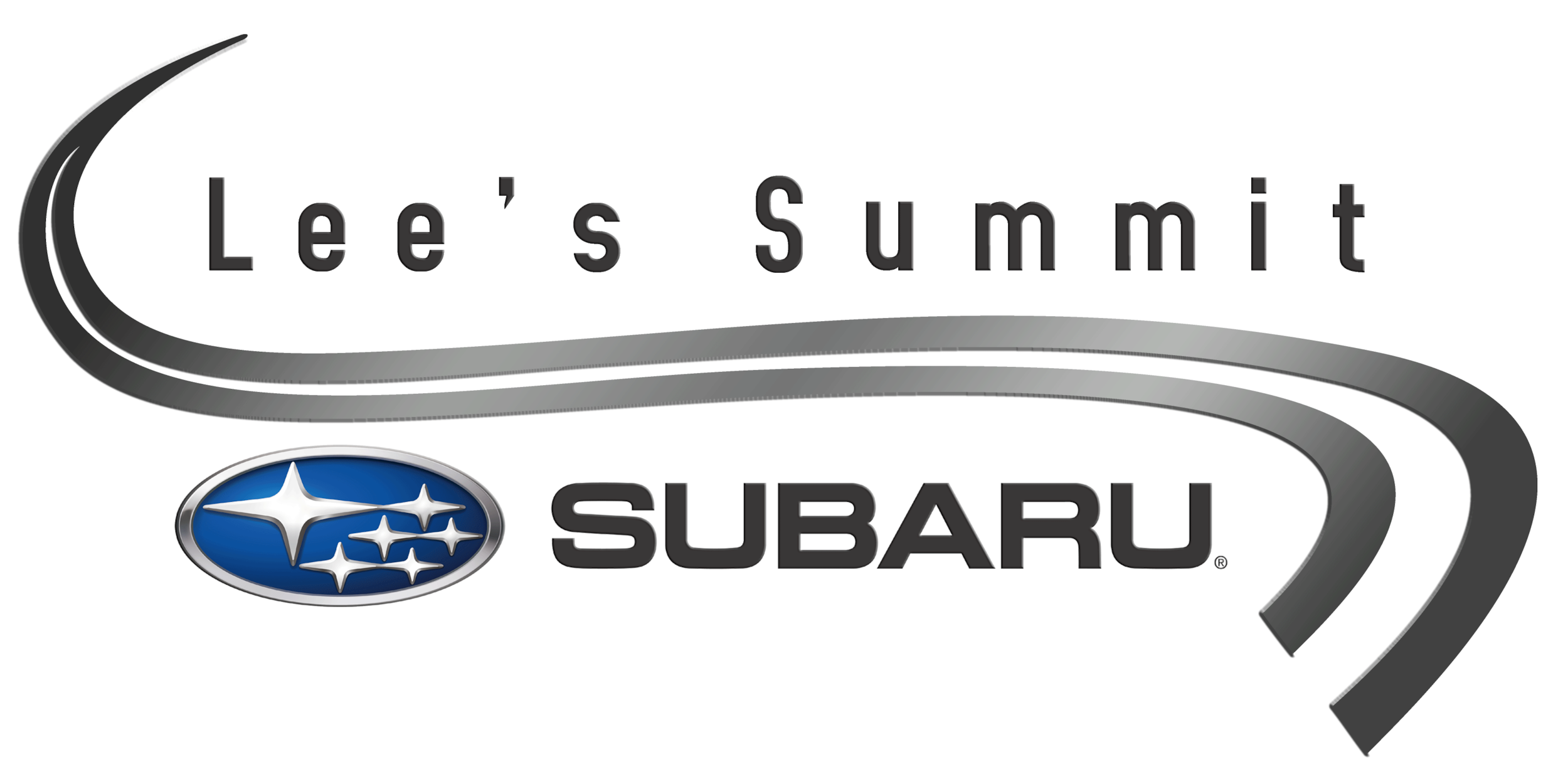 Benefits Of Buying A Used Subaru
When choosing a used vehicle to purchase, consider that 96% of Subaru vehicles sold in the last 10 years are still on the road today. Lee's Summit Subaru has a wide selection of used and certified pre-owned Subaru vehicles. Our reputation spans across Kansas City, Lee's Summit, Overland Park, Blue Springs, and Independence.
For any prospective used car purchase in the Kansas City area, consider Lee's Summit Subaru, and continue reading to discover seven reasons why a used Subaru is the right choice.
1. Outstanding Reliability
Subaru consistently scores in the top 5 automakers for reliability. The latest ranking is based on Consumer Report's 2015 Annual Auto Reliability Survey that uses data from more than 740,000 vehicles. The powertrain is made to last on these vehicles. They can be driven in and around the Kansas City area or off-road and beyond without issues every occurring.
Buying a used Subaru from Lee's Summit Subaru may make you the second owner of a Subaru vehicle, but the car you buy will likely outlast any other brand you could have chosen - even if you purchased new.
2. Excellent Selection
We believe that there is no other dealership in the Kansas City region that possesses the impressive selection and lineup of Lee's Summit Subaru. No matter what model of Subaru you're seeking, it can be found in our inventory, or we will source it for you if it's not already in stock.
3. Used Subarus Retain their Value
Subaru vehicles are fuel efficient, come standard with many high-tech enhancements, and have one of the best all-wheel drive systems ever made, making the driving experience almost priceless. Pre-owned Subarus retain their value very well, making them one of the most popular brands of cars bought used.
4. Fantastic Engineering
Intelligent engineering is at the heart of what makes a Subaru a Subaru. A horizontally-opposed boxer engine is unlikely to be found in most other makes of cars. This type of engine allows for the ideal combination of balance, power, and efficiency. The boxer engine allows any model of Subaru to be fuel efficient despite its all-wheel drive capability. It is also considered a more dependable engine than inline and V-type engines.
All- or four-wheel drive is not a feature that is unique to Subaru; however, symmetrical AWD is. The boxer engine allows for a symmetrical AWD which successfully prevents slippage and sliding in any road condition. This is one quality that makes Subarus the safest vehicles a person could drive.
5. Exemplary Safety
It's worth mentioning that Subaru was named the only automaker with IIHS Top Safety Picks for all models for five consecutive years. Yes, you heard right - all models. No matter which model of Subaru you choose, it's incomparably safe. Symmetrical AWD is one component making Subarus safe, but so is Subaru's ring-shaped reinforced frame and safety brake pedal system. These two features protect the passengers and the driver.
6. Class-leading Gas Mileage
AWD vehicles can be gas hogs. However, Subaru is the exception to that rule. When endowed with a 4-cylinder engine, Subaru sedans have a fuel economy rating of 36 mpg on the highway and about 26 mpg in the city. But no power is lost to this efficiency: the Legacy, for example, still sustains an output of 175 horsepower via its 2.5-liter engine.
7. Accessible Affordability
For the value, reliability and safety found in every Subaru, they still remain competitively priced. The base model Forester, for example, is priced around $22,000.
There are many reasons to buy a used Subaru. Lee's Summit Subaru has experience of offering the best used Subarus to Kansas City and the surrounding area for more than 40 years. Search our inventory, review financing options and incentives, read Edmunds review and customer testimonials on the vehicles we carry or feel free to contact us directly.
Benefits of the Subaru Certified Pre-owned Program for Missouri Buyers
Subaru has consistently been one of the highest rated automotive brands year upon year for both safety and reliability. Subaru is one of the only auto companies that offers the purchasers of their pre-owned vehicles additional benefits at no extra cost.
The benefits of owning a Subaru are worth almost as much as the vehicle itself! You do not even have to buy a brand new Subaru to profit from this; you can simply buy a certified pre-owned Subaru to take advantage of all the same benefits that new car buyers enjoy. Subaru is truly a company that cares about their customers.
152-Point Safety Inspection
Buying a certified pre-owned Subaru is a good choice for those who are looking for a quality car at a lower price, without any risk of issue.
You can rest assured that the vehicle you purchase will be in top condition. Each certified pre-owned Subaru vehicle undergoes an in-depth 152-point safety inspection prior to being offered for sale to the public. If anything fails to meet the high standards of the qualified
Subaru technicians during this check, the vehicle is repaired or parts replaced to ensure that only the best quality Subarus are sold to customers.
All certified pre-owned Subarus have a complete safety inspection report. This report is available for potential buyers to review prior to purchase.
Seven-Year, Factory-Backed 100,000-Mile Warranty with No Deductible
Once you buy your certified pre-owned Subaru, you will receive access to the myriad of benefits that the company gives to all Subaru owners. All certified pre-owned Subarus come with a seven-year, factory-backed 100,000-mile warranty with no deductible, 24/7 roadside assistance, a three-month trial subscription to SiriusXM and a one-year trial subscription to STARLINK (Safety Plus package) with automatic collision notification enabled.
Further Benefits of Certified Pre-Owned Subarus
In addition to those excellent buying benefits, Subaru go above and beyond what is expected from any auto dealer or manufacturer. Subaru owners can save up to 20% on ASPCA pet insurance, get an additional 4 months of SiriusXM free and even receive 20% off a national Ski Patrol membership.
You will also enjoy guaranteed trade-in value for your Subaru, as well as receive invitations to events that are for Subaru owners only. You will automatically be enrolled in Subaru's Equity Shield, which will protect you if you lose your job or have to take time off.
Subaru has also partnered with Liberty Mutual insurance, where Subaru owners receive exclusive pricing. They constantly add new deals and offers for Subaru owners, making it the most comprehensive vehicle buying experience in the nation.
Owning a certified pre-owned Subaru is a great choice for anyone who needs a high-quality vehicle in the Kansas City, Independence, Overland Park or Blue Springs area. The level of care shown to you by Subaru is unrivaled, making it a smart choice for auto buyers.
*BY SUBMITTING AN INQUIRY, YOUR ARE OPTING IN TO TEXT. TO OPT OUT, TEXT STOP.*
Hours
Monday

8:30am - 7:00pm

Tuesday

8:30am - 7:00pm

Wednesday

8:30am - 7:00pm

Thursday

8:30am - 7:00pm

Friday

8:30am - 6:00pm

Saturday

8:30am - 6:00pm

Sunday

Closed
Make an Inquiry