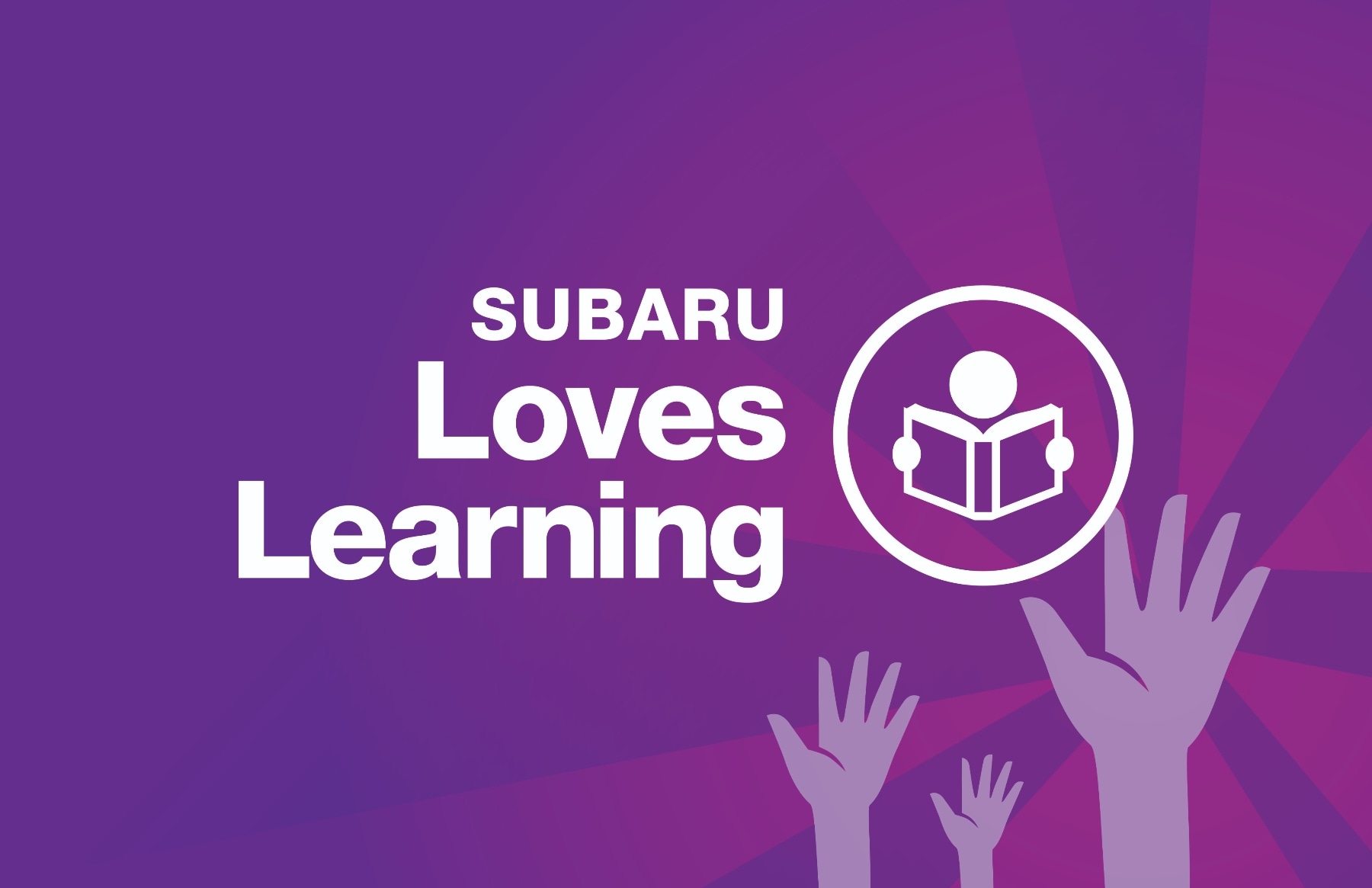 Subaru Loves Learning
Think about all the moving parts that go into constructing one of Subaru's reliable, versatile, and ultra-safe vehicles.
A vast group of individuals, each boasting unique skill sets, contributes their respective expertise, from a car's conception to when it leaves the dealership.
Designers, engineers, mechanics, marketers, logistics specialists, advertisers, and salespeople play their part to perfection. All of this is what makes Subaru such a standout automobile brand.
Initially, it's a testament to our cohesiveness as a far-reaching, expansive brand. Collaboration and committing to a shared vision are the catalysts for our ongoing success and excellent reputation. However, team unity and streamlined processes mean next to nothing without individuals who know what they're doing.
We've all heard the saying that knowledge is power. 
This notion is illustrated every day at our Subaru location in Lee's Summit. It's only through our knowledgeable team that we're able to thrive the way we do. Each of our brilliantly qualified staff learns together and teaches one another to be better. 
Therefore, it's become a top priority for us to encourage our neighbors and fellow citizens to immerse themselves in education. 
This outlook results from our love for Lee's Summit and its surrounding communities.
Beyond that, we love learning.
So, why not mix both of those loves together?
This brings us to one of Subaru's Love Promise events, Subaru Loves Learning:
What is The Subaru Love Promise?
The Subaru Love Promise is a mission statement reflected throughout the company and its many retailers across the US.
The promise is rooted in a very straightforward principle: doing our part - as an organization - to give back to our surrounding communities. We also want to better the environment for everybody's sake, whether our valued customers, neighboring businesses or fellow citizens.
Our vehicles are meant to explore and take in the beauty this world has to offer. Meaning that we need to preserve our beautiful lands.
It's a factor weighing heavily in Subaru vehicles being fuel-efficient and built inside eco-friendly plants.
Really, though, this is only one element of the Love Promise.
Another significant aspect is the Subaru Loves Learning initiative.  There's no denying that the value of education and knowledge can't be equaled. When our customers and surrounding community enrich themselves in such a manner, the world becomes a better place.
What is the "Subaru Loves Learning" Initiative?
The Subaru Loves Learning initiative involves us supporting organizations dedicated to making education accessible for everyone.
A vital partnership - especially for Lee's Summit Subaru - is the one we share with the American Association for the Advancement of Science (AAAS). This inspiring organization is home to 120,000-plus members and 25 affiliated societies and academies of science. 
Science, engineering, and innovation are front and center for AAAS's worldwide efforts to help everyone thrive academically. Associated programs revolve around nurturing these interests and talents in students. 
Through this leading organization's commitment to helping others learn, bridges are being built for careers in science, tech, engineering, and mathematics. 
AAAS's connection with Subaru Loves Learning goes back to 2015. During this short yet impactful time, all our retailers have donated 277,600-plus books to schools in communities across the US.
For us at Lee's Summit Subaru, this partnership is a bit more personal. AAAS's drive to enrich the world with education meshes perfectly with our business methods and core philosophies.
How Has Lee's Summit Subaru Contributed to AAAS?
Learning presents an array of obstacles that can be challenging to overcome. For many, they're faced with scarce resources and many social barriers. In other words, these people aren't given a chance to learn and improve themselves.
Those within our dealership took notice of how AAAS was providing opportunities where none previously existed. It resonated with us because it's something we've always tried to do.
Namely, we tirelessly teach our employees, and they do the same for us. We empower every staff member to embark on a journey of personal growth and development when they choose a career with us. 
As for our customers, we help them learn about getting the most value from their purchases. And we inform them about the latest trends and features.
Clearly, learning is prevalent in our dealership's fabric and framework.
So, we were faced with a challenging question: how could we do our part in helping AAAS thrive as an organization? 
It then came to mind that the path to a well-rounded education is one that's filled with much instant gratification. Obtaining knowledge is a long hard road with zero shortcuts. This idea is familiar to anyone working at Subaru, given our ongoing painstaking efforts and attention to detail.
Sometimes, all somebody needs to keep them going on their quest for knowledge is encouragement. This notion was at the crux of our contribution to AAAS, and the Subaru Loves Learning initiative.
Every August, our customers write words of encouragement on Subaru Loves Learning bookmarks. These are inserted into 200 Award-Winning Science books, which are donated to a local elementary school.
Learning Makes the World a Better Place
There's no denying the fact that Subaru, and its Lee's Summit Location, wouldn't be such powerhouses without the power of learning.
For years, we've benefited from knowledgeable individuals who use their diverse education to design vehicles that make our world a better place.
We want everyone in our community to harness the magic that comes with learning. The more well-rounded and educated we all are, the more we can help one another grow. 
Hours
Monday

8:30am - 7:00pm

Tuesday

8:30am - 7:00pm

Wednesday

8:30am - 7:00pm

Thursday

8:30am - 7:00pm

Friday

8:30am - 6:00pm

Saturday

8:30am - 6:00pm

Sunday

Closed
Make an Inquiry