What is the Subaru Love Promise?
Subaru's Love Promise is a commitment to bettering the world around us through kindness, compassion, and caring. Working with an array of philanthropic organizations, we're looking to give back and better the lives of everyone in our surrounding communities. 
It's Subaru's goal to be more than a car company. Instead, our objective is to make a positive difference and leave a lasting impact on society. No more is this philosophy evident than at the Lee's Summit retailer, where we've been recognized for our commitment to the Love Promise and our customers. 
More specifically, Lee's Summit Subaru received the 2020 Subaru Love Promise Customer and Community Commitment Award. 
This prestigious award means we're recognized across the nation for the exceptional customer experience offered to all visitors of our location. Moreover, this commendation means we - at Lee's Summit Subaru - have proven our steadfast support for passions and causes across our local area. In doing so, we've contributed to vital areas such as the environment, community, health, education, and pets.
Read below as we explain a bit more about this incredible initiative:
Subaru Loves to Care:
At the center of Subaru Loves to Care is warming the spirits and hearts of cancer patients. Also, the aim is to inspire Subaru retailers who've been affected by cancer in any way. 
The pain of cancer is universal. Whether patients or family members, those with this disease in their life need support. 
540 Subaru retailers are partnered with The Leukemia & Lymphoma Society (LLS), generating 148,000-plus blankets and 21,500 arts & crafts kits. These have been donated to 150,000 patients in more than 780 hospitals.
At Lee's Summit, our General Sales Manager, McCall Witt, was nominated for the Leukemia & Lymphoma Society 2020 Man & Woman of the Year.  Why? Because she helped raise $83,275 for LLS. Needless to say,l the Subaru Loves to Care initiative is deeply personal to our dealership. 
Subaru Loves the Earth:
Knowing that Subaru manufacturing plants produce zero waste should tell you everything you need to know: we love the Earth.
Moreover, Subaru has helped eliminate over 6 billion pounds of waste from the National Parks through the Don't Feed the Landfills initiative. Beyond that, the company has spent 20 years contributing to the Leave No Trace initiative, helping parks through environmental education.
Subaru has also donated over $68 million toward park preservation. And that's only scratching the surface. 
We've followed this example at Lee's Summit. Our partnership with TerraCycle® has kept hard-to-recycle waste out of landfills. Instead, the materials get turned into valuable items for our community (e.g., benches and bike racks).  
Subaru Loves to Help:
Altogether - through the Loves to Help initiative - Subaru has donated 50 million meals to Feeding America. As a result, 199 local food banks across the US will have available meals. This has proven to be a shining beacon during COVID-19, where the economy has taken a substantial hit. 
At Lee's Summit, we've partnered with Hillcrest Transitional Housing: Kansas City's regional leader in solving homelessness. Through outreach programs and transitional housing opportunities, this incredible organization helps struggling families become self-sufficient.
Subaru Loves Learning:
The core value behind Subaru Loves Learning is about making education accessible for everyone. 
Lee's Summit takes great pride in Subaru's vital partnership with the American Association for the Advancement of Science (AAAS). This connection goes back to 2015. Over that 5-plus years, Subaru retailers have donated 277,600-plus books to schools in communities across the US.
Furthermore, every August at Lee's Summit, our customers write inspirational messages on Subaru Loves Learning bookmarks. These get placed into 200 Award-Winning Science books that get donated to a local elementary school.
Subaru Loves Pets:
It's impossible to properly illustrate Subaru's passion for pets in one short description. So, we'll just tell you a few helpful facts that'll give you a good idea:
The Subaru Loves Pets initiative has aided 144,000 animals in need throughout the nation. Subaru has also contributed around $22 million to the ASPCA® (American Society for the Prevention of Cruelty to Animals®) and supported over 1,500 animal welfare-related events.
Lee's Summit also has many pet-based initiatives, such as our partnership with Midwest Animal Resq every year to hold a pet adoption event. And we have a booth at Dogtoberfest, where we collect donations for the Resq. 
Lee's Summit Subaru Loves Heroes:
This initiative is different from the rest because it's unique to Lee's Summit. Inspired by the Subaru Love Promise, we started our Loves Heroes efforts through partnerships with Our Brother's Keeper and FISH (Friends in Service of Heroes). These two non-profits support veterans and first responders by helping those communities deal with the suicide epidemic.
Every year, we participate in the Ride to End Veteran Suicide, run by FISH and Our Brother's Keeper. This event hosts raffles, auctions, a 50/50 draw, a live band, and delicious food. The goal is to raise money for and better the lives of our struggling heroes.
As you can see, the Subaru love promise means something to all retailers. However, it's a little bit more personal for us at the Lee's Summit location.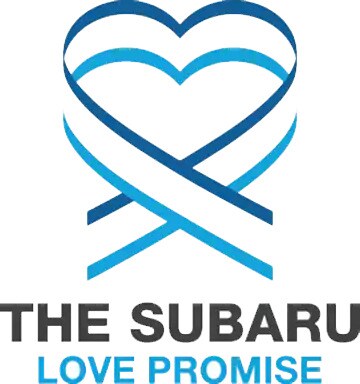 Hours
Monday

8:30am - 7:00pm

Tuesday

8:30am - 7:00pm

Wednesday

8:30am - 7:00pm

Thursday

8:30am - 7:00pm

Friday

8:30am - 6:00pm

Saturday

8:30am - 6:00pm

Sunday

Closed
Make an Inquiry