The Subaru Love Encore Program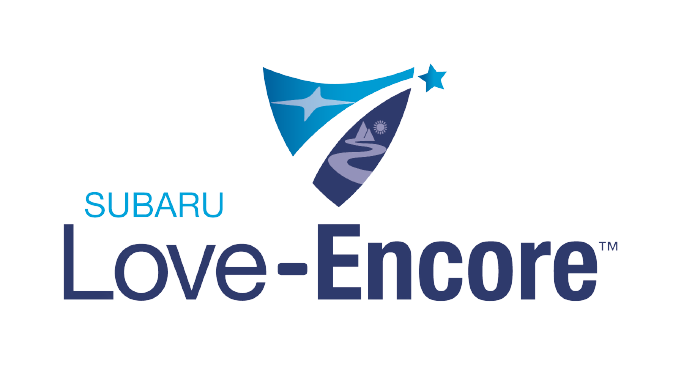 Find Out What Your New Subaru Can Do For You.
Buying a new Subaru from our Subaru dealership means you qualify for a Love Encore visit with our expert. This means that our team member will showcase all the features your new vehicle has and he will happily answer all questions you may have about your new Subaru. You'll also get a free $25.00 gas voucher.
Who at the Subaru Dealership Will Assist Me?
Your Love Encore visit to our showroom will be conducted by Branden Simpson, our Champion of Subaru Technology. This team member is a Subaru expert who knows absolutely everything about your vehicle. He will be happy to give you tips about your vehicle and will answer all questions you may have. From using your Subaru's navigation system to learning everything about Subaru EyeSight, our specialist will make sure that you too leave the showroom an expert.
When Will My Love Encore Appointment Be?
You will be invited to Lee's Summit Subaru to meet with Branden Simpson, our Champion of Subaru Technology, approximately two weeks after purchasing your vehicle. Some people may wonder why they should wait to schedule the appointment two weeks after buying their Subaru. The reason for this is that we have found that a lot of questions only arise after drivers have been driving their Subaru for a few weeks.
Free $25.00 Gift Card
We know that you may be too busy to schedule a Love Encore appointment, but we also offer a complimentary $25.00 gas card when you schedule your Love Encore appointment.
Subaru Goes the Extra Mile
A lot of times these days, taking delivery of a new vehicle will consist of a salesman just giving you the keys to the car and giving you that usual "salesman" smile.
At our Subaru dealership we believe that you are worth more and deserve more and that is why we offer a dedicated delivery specialist on staff to make sure you are knowledgeable and instructed on all the new features and technology in your new Subaru.
Our specialist will give you a full tutorial and demonstration of the technology and features that your new Subaru comes with. They can help ensure that all your personal devices are easily connected to your Subaru and its Starlink Infotainment system.
Subaru will take care of you and keep a long-lasting relationship with you, no matter where the roads and life take you. Stop by sometime and let us extend some hospitality to you!
Interested in Learning More About the Subaru Love Encore Program?
If you are ready to start looking into this year's new Subarus, we invite you to our showroom to try your future Subaru today! We welcome you to our Subaru family and look forward to seeing you at Lee's Summit Subaru today.
Get the Most from Your Subaru
Our Subaru Love Encore Program is here to ensure you have the very best experience with your new vehicle. We care about our customers and our Subaru Star Delivery Specialist Branden Simpson is here when you need him.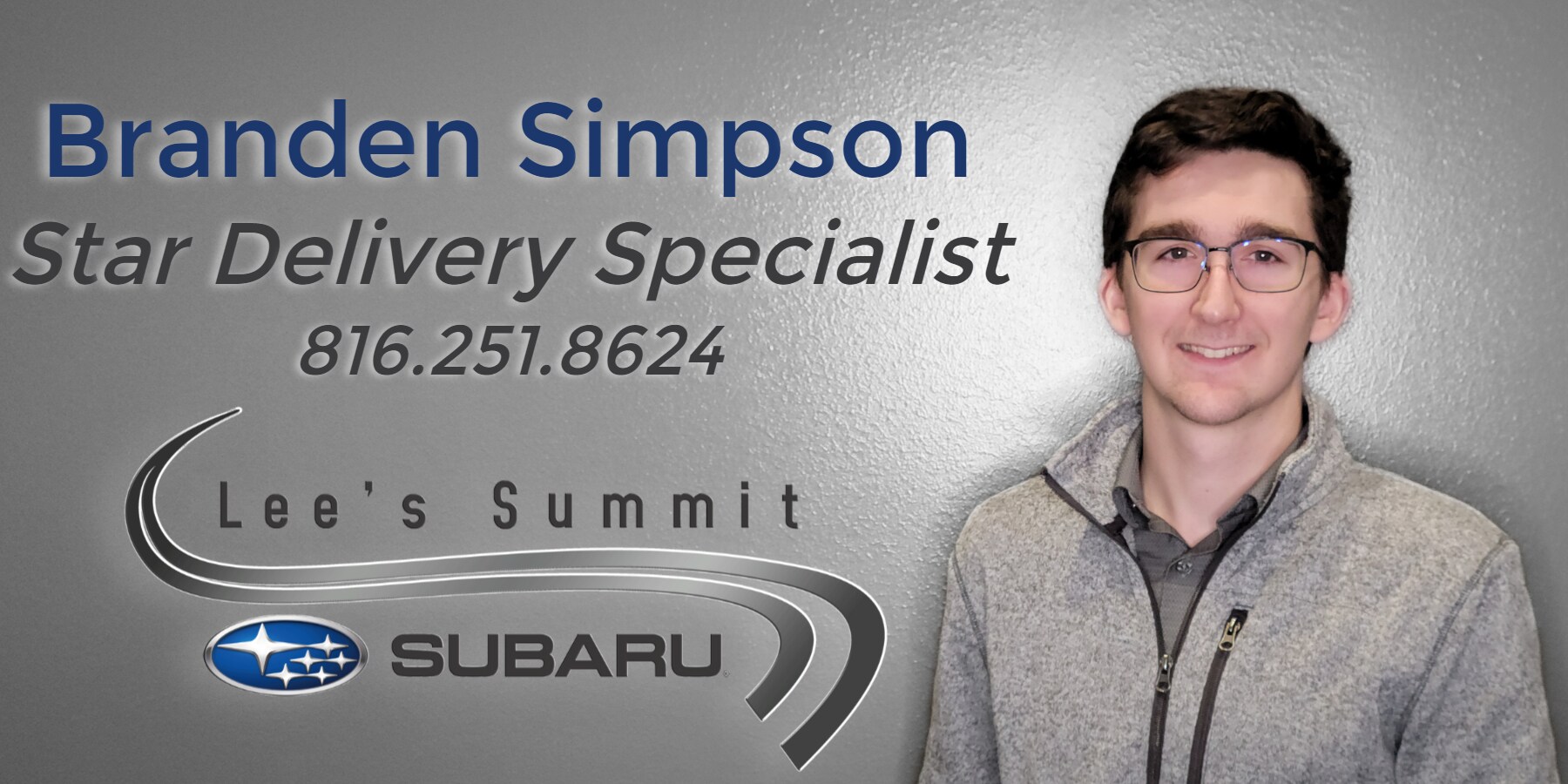 We understand very well how buying a vehicle can be confounding and at times mind-boggling. There are so many decisions to be made and a lot of factors to consider when purchasing a new vehicle. We know there may be things about your vehicle you don't quite understand how to use yet and this is when our very knowledgeable Subaru Star Delivery Specialist will take the time, sit down with you, and go over anything you need. It's our responsibility to you!
It doesn't matter if it is the memory functions in your driver's seat or using apps with the SUBARU STARLINK infotainment system we will be right there beside you every step you take in purchasing your vehicle. We see this as our opportunity to thank you for entrusting us to help you with your vehicle purchase. After all, you chose us, and we wanted to make sure you know you have all the support you need from us!
When you join our Subaru Love Encore Program there is another benefit, here is the best part, you will receive a $25.00 Gas Card on us! It's our little way of showing you we appreciate you doing business with us and we care.
Schedule your appointment today. Our specialist is only a call away!