The 2022 Subaru Love Promise Community Commitment Award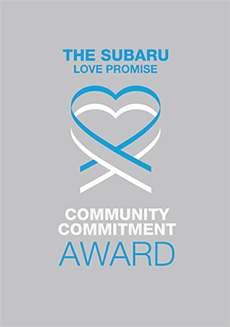 We've been nationally recognized for our dedication to our community and the Subaru Love Promise.
We're honored to receive the 2022 Subaru Love Promise Community Commitment Award. This award nationally recognizes Subaru retailers who are making the world a better place while demonstrating an outstanding commitment to supporting passions and causes in local communities. These efforts are focused in important areas such as the environment, community, health, education, and pets.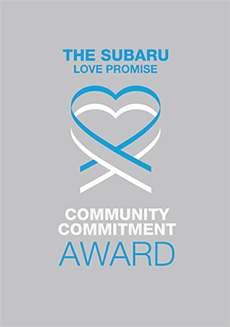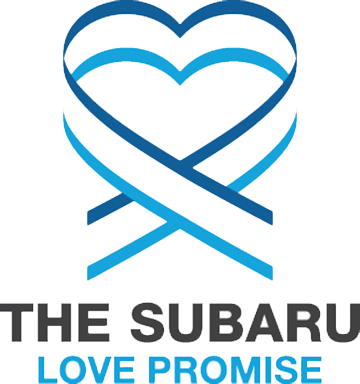 What is the Subaru Love Promise?
Subaru and our retailers believe in making the world a better place and the Subaru Love Promise is our vision of respecting all people. This is our commitment to show love and respect to our customers and to work to make a positive impact in the world.
How is Lee's Summit Subaru dedicated locally to the Love Promise?
Our Love Promise can be seen in various partnerships with local charities and non-profits. We're grateful for the opportunity, not only to be a part of our community, but to serve it as well.
Hillcrest Transitional Housing
Leukemia and Lymphoma Society
Love Promise Stories from Lee's Summit Subaru
Subaru and Lee's Summit Subaru believe in making a positive impact on the communities in which we live and work. We uphold that belief through our Love Promise Community Commitment. Every month, we select inspiring stories from customers and partners from around our area who strive to support our collective commitment and feature them here
We LOVE our partnership with Lee's Summit Subaru! - Susie N
Shortly after our organization became a member of Meals On Wheels of America in 2018, we learned about their participation in the Subaru Share The Love (STL) campaign. We immediately signed up to participate. Shortly afterwards, we met the awesome staff of Lee's Summit Subaru. McCall Witt, General Manager, encouraged us to join the other STL benefiting organizations by setting up a display in the dealership showroom. In 2018, our organization received a donation over $5,000 from STL. This is HUGE as our client meal cost subsidy program expense exceeds $7,000 per year. This year LS Subaru donated 150 reusable Subaru bags for our 5-meal emergency meal packs that are given to our clients in preparation for any winter weather non delivery days. Lee's Summit Subaru and staff have been a valued partner now for over four years. We look forward to working together to make a difference in Lee's Summit, Missouri!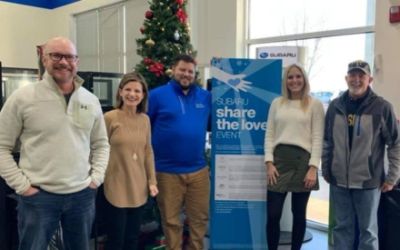 ---
Lee's Summit Subaru Supports Our Community - na n
Hillcrest Transitional Housing could not serve over 1,200 individuals each year without strong community partners like Lee's Summit Subaru. Over the course of Hillcrest's relationship with them, Lee's Summit Subaru has invested more than $100,000 in Hillcrest's mission to serve homeless families. Hillcrest is Kansas City's regional leader in solving homelessness. Unlike other organizations whose focus is one-time or emergency care, Hillcrest is solving homelessness by helping individuals and families overcome homelessness and reclaim self-sufficiency. Hillcrest does this by addressing a family's total life situation, including providing 90-days of transitional housing, budget counseling, life skills, and so much more. Together with partners like Lee's Summit Subaru, Hillcrest is solving homelessness in Kansas City. In July 2020, tragedy struck at Hillcrest when one of our apartment buildings caught fire. Though no one was hurt, the building was a total loss. That building represented 12 additional families Hillcrest could serve each year. Lee's Summit Subaru was right there, ready to "share the love" by donating $25,000 in the aftermath of this loss. That help allowed Hillcrest to relocate the affected families, replace their belongings, stock them with food, and even help with trauma counseling for the families and their children. Lee's Summit Subaru's leadership giving also helped mobilize other community donors, and Hillcrest will soon cut the ribbon on its rebuilt apartment building, once again expanding its capacity to serve. Hillcrest is forever grateful to have Lee's Summit Subaru championing our cause to its employees and customers, as well as the community at large.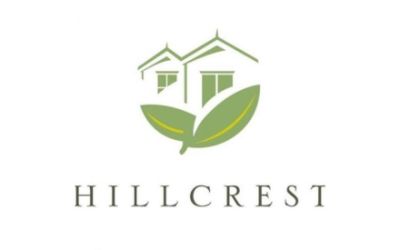 ---
Making a difference - Erin Q
Princess Leia came into our rescue after living her first year of life in a kennel 20+ hours a day. She was skinny, covered in fleas and skin and bones. Her family decided they did not want to care for her anymore and planned to just let her free outside. She had no social skills with humans and was terrified of outside situations. We were made aware and an awesome volunteer drove her 8+ hours round trip to bring her to Kansas City. Leia went into an amazing foster home where she started learning basic puppy skills from scratch. Fast forward a several months and Leia went to her first adoption event at Lee's Summit Subaru. The event passed and Leia was loved on but no potential homes. Just as we started to wrap up the event a family came by to see what was happening inside the dealership. They were at Subaru to purchase their second Subaru! One look at Leia and they absolutely fell in love with her fun puppy personality. Not only did this amazing family purchase an awesome new Subaru but they added the perfect pup to their family. We cannot provide support to the voiceless that need us the most without the support of our community. Lee's Summit Subaru does exactly that. They provide support and a platform to help our animals find their happily ever after. We are so grateful to Lee's Summit Subaru for their passion for our mission and animals.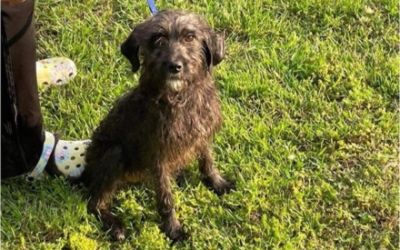 ---
Providing a warm welcome for those in need - JASON B
This November, as part of our "Subaru Loves to Help" event and in recognition of National Homeless Youth Awareness Month, we will be donating 300 blankets to Kansas City Rescue Mission to help the youth and all those that are homeless. As we enter the season of giving and as nights get colder, we want to do our part in making a difference to those who need our help. Lee's Summit Subaru. More than a retailer. https://www.shelterkc.org/
---
LEE'S SUMMIT SUBARU SUPPORT MEAL ON WHEELS - JASON B
LEE'S SUMMIT SUBARU IS HELPING DELIVER HUMANITY THIS HOLIDAY SEASON. Millions of our grandmothers and grandfathers are setting the table for one this holiday season. They are more isolated and more alone than ever. Older adults are unable to see their own friends, family, neighbors, and loved ones as they try to stay protected from COVID-19 – which shows no signs of slowing. You can deliver humanity to struggling seniors with a gift today.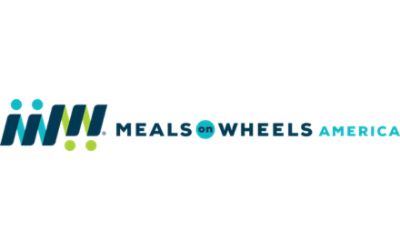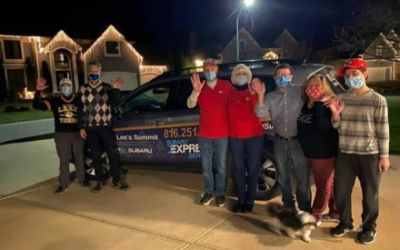 ---
Leukemia & Lymphoma Society Light the Night 2020 - JASON B
Our friends at the Lee's Summit Medical Center put on their light the night event on September 30th, 2020 raising money for the Leukemia & Lymphoma Society. Due to Covid-19 restrictions, we were not able to physically attend the event but was able to present a check to the director of oncology and pain management, Paul Mings, to help support this amazing cause. Light the Night brings light to the darkness of cancer by honoring and remembering those touched by cancer and rallying as a community in support of LLS's mission.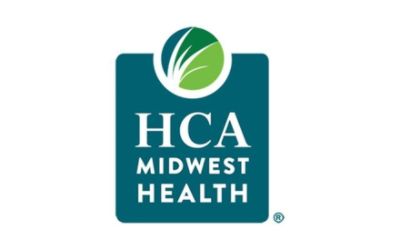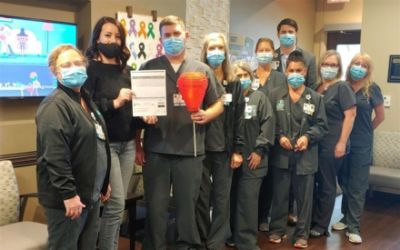 ---
2nd Annual #MakeADogsDay Event - JASON B
Not all pets live equal. While some may enjoy a healthy life with loving humans, others may not be as lucky. That's why we're celebrating Subaru Loves Pets by supporting a month-long, nationwide effort to help the last-to-be-adopted pets find loving homes - your home. Every day in during the month of October we will be sharing a pet currently available for adoption at Midwest Animal Resq. For every dog that gets adopted during the month of October, Lee's Summit Subaru will be donating $200 to Midwest Animal Resq. We will also be accepting donations from our customers to give to Midwest Animal Resq in November, along with what we hope is a giant check. To see a list of needed shelter items, please go here. https://www.midwestanimalresq.org/wish-list.html In addition, on October 22nd, Subaru will be celebrating our 2nd annual National Make A Dogs Day by inviting all dog lovers to do something extra special for their favorite dog. #MakeADogsDay. It's just one of the many ways we're keeping the Subaru Loves Pets promise. Subaru. More than a car company™. SAVING ONE TAIL AT A TIME!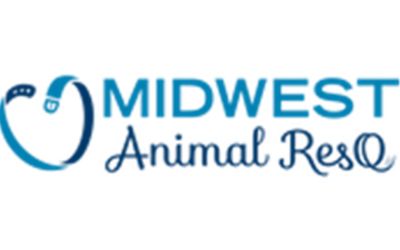 ---
Hillcrest Transitional Housing Donation 2020 - JASON B
Over the last 12 years, Lee's Summit Subaru has donated over $100,000 to Kansas City's Regional Leader in Solving Homelessness, Hillcrest Transitional Housing. Hillcrest provides transitional housing and other programs that combat homelessness by building the self-sufficiency of families. Hillcrest serves youth, individuals, and families throughout the greater Kansas City region through its five residential sites in Johnson and Wyandotte Counties in Kansas and Jackson County in Missouri. Hillcrest also provides rapid re-housing services in Kansas City's Northland and in Northwest Missouri. Hillcrest's flagship program is a 90-day timeframe in which clients receive rent- and utility-free housing. In exchange for housing, clients agree to follow program guidelines, find and maintain full-time employment, attend life skills classes, participate in community living, and follow a budget plan. The Hillcrest Transitional Housing program is the most successful program of its kind in the Kansas City Metropolitan Area. We have been recognized for best practices by the National Alliance to End Homelessness. Learn more about Hillcrest Transitional Housing here.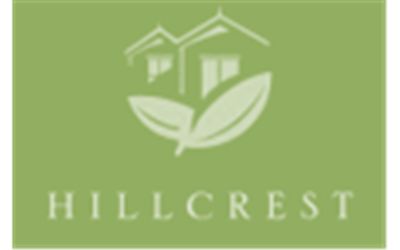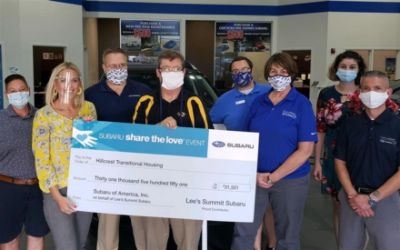 ---
Lee's Summit Subaru 10th Pet Adoption Event - JASON B
While practicing social distancing, masks, and all other Covid-19 preventative measures, Lee's Summit Subaru proudly sponsored Midwest Animal ResQ's 10th live in-store Pet Adoption Event. Midwest Animal ResQ is locally operated on a volunteer basis. Lee's Summit Subaru invites all of their customer, employees, and the surrounding community to donate to this amazing organization. Since 2009, MARQ has been fostering animals and saving dogs from inhumane conditions at local large scale breeding facilities. Their mission statement is "Completing families one tail at a time". Go here to find out how you can help https://www.midwestanimalresq.org/
---
Lucky's second chance at life - Erin Q
When Lucky was surrendered to our shelter you could tell that he wanted someone to love him. He would curl up in your lap (even though he was 50 pounds!) and just soak up all the love you would give him. Prior to coming into our shelter, Lucky was spending most of his time locked in a kennel; only let out once a day if given the opportunity. Lucky needed love. Lucky needed a lucky break. Luckily for him, he ended up at our shelter. From the minute Lucky came to us he was immediately a staff favorite. He was such an easy dog to fall in love with. When Subaru presented the opportunity for us to partner with them, we knew Lucky would get adopted in a heartbeat! Because of Subaru's generosity and ability to post Lucky on social outlets someone saw his picture and decided to come meet him. They, as we all did, immediately fell in love with Lucky and took him home!! Lucky has now been in his new forever home for two months and the adopters still keep us updated on how he is doing. As you can see, he has a new best fur-friend and is getting all the love in the world! We are so happy that Lucky finally found his forever family.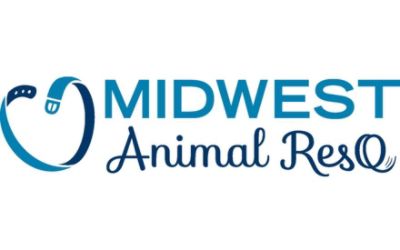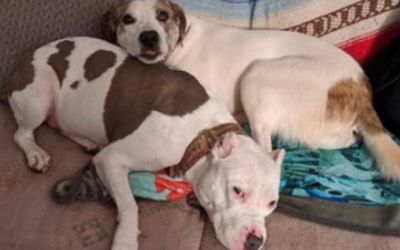 ---