Find out what your new Subaru can do for you.
As you know, vehicles today are very sophisticated. Many of our customers develop more questions after they have the car for a few weeks. Your new Subaru vehicle is engineered with advanced technology to make sure you're safe, comfortable, and entertained on every drive.
To make sure you're familiar with these features and to personalize them according to your needs, Subaru created the Love-Encore visit. You'll have a one-on-one appointment at Lee's Summit Subaru with a Subaru Star Delivery Specialist who will answer any questions you have and help you explore and customize your vehicle's systems.
Schedule your Love-Encore delivery, and receive a
Complimentary Gas Card.
Just a few of the comments from customers
who've experienced a Love-Encore visit:
"Since this is our 4th Subaru and the second from this dealership, we were extremely pleased with Nic.  He is very patient with our questions and has a great sense of humor.  He is always willing to answer follow-up questions when they occur.  Nic is definitely an asset to this dealership and Subaru."
"This is a service that is extremely helpful.  With the level of technology in these vehicles, it is much appreciated.  I have never heard of any company going to this level to achieve customer confidence.  Nic is extremely knowledgeable and easily explains every aspect of the vehicle's capabilities.  I'm a customer for life!"
"You could not ask for a better employee in the position of Delivery Specialist (I think that's his title) than Nic.  He's knowledgeable, friendly and very good at what he does."
"Nic was an absolute godsend.  I had not had a new vehicle in 15 years and could not believe all the technological changes.  He did a great overview and then had me go through the steps myself which was beneficial and was very patient and explained everything in terms I could understand."
"Nic was amazing.  The thoroughness of his explanations and the patience he demonstrated toward both my spouse and me was exceptional.  He is so good at what he does and seems to take his work seriously.  Nic is an asset to Lee's Summit Subaru."
"Nic was very helpful and I have started using new and different features almost daily in my Forester since our visit.  I understand the new car technology much better as this car is much different than my previous car.  Nic used good teaching techniques and was very patient with my questions."
Contact your Subaru Star Delivery Specialist to
learn more or schedule a Love-Encore visit.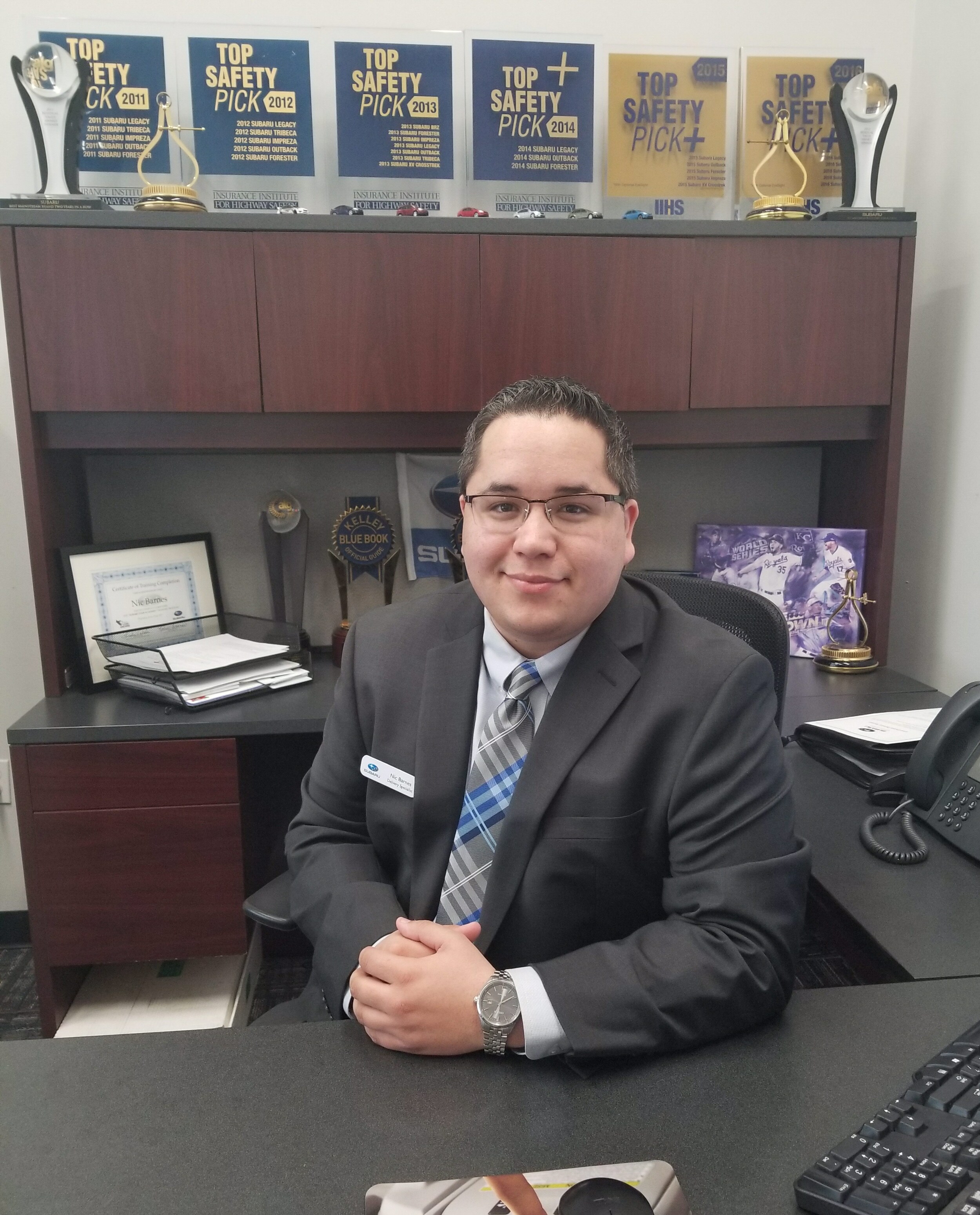 The Subaru Star Delivery Specialist, Your Vehicle Technology Expert.
Once you take ownership of your new Subaru, your Lee's Summit Subaru Star Delivery Specialist will schedule a return to the retailer for a Love-Encore visit. This should take place within 14 to 45 days from your original delivery date. This is your opportunity to ask questions about your vehicle's features and functions. With the help of the Star Delivery Specialist, you will be confident understanding how your vehicle's technology enhances your driving experience.
Your specialist will explain and demonstrate how to use the systems seen on the right, plus many more, and set them up to work best for you. You will also learn about SUBARU STARLINK™ connected services and how to enroll. Please note this process may take about 30 to 60 minutes. The Star Delivery Specialist is your go-to contact for all of your technology questions before, during, and after taking ownership.
Helpful videos from Lee's Summit Subaru