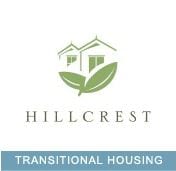 As a family-owned new car dealer in Kansas City, Lee's Summit Subaru is proud to be a part of the Kansas City community, and we think it's important to give back to our friends and neighbors. That's why we support a variety of community outreach programs, including Hillcrest Transitional Housing of Eastern Jackson County.
Hillcrest Transitional Housing is a 90-day transitional housing program that not only gives homeless families a safe and comfortable place to stay, but also helps them to achieve self-sufficiency. How do they do it? Through a nationally-recognized and award-winning program of high-accountability budgeting and life skills education that has a 37-year record of repeated success. In fact, families who enter Hillcrest Transitional Housing's program have a 95% chance of being self-sufficient at graduation, and an 80% chance of remaining so in 5 years' time! That's an impressive track record, and Lee's Summit Subaru is proud to help support the fantastic work that Hillcrest Transitional Housing is doing in Eastern Jackson County and across the region!
Helping the Homeless in Kansas
Homelessness isn't something that only affects adults. In fact, 53% of the homeless population of Kansas City is made up of children, with an average age of seven. That's why Hillcrest Transitional Housing helps families, not just adults, to get the shelter, resources, and education they need to be successful and self-sufficient. Through Hillcrest Transitional Housing, homeless families receive housing in a fully renovated apartment, food and toiletries, budget counseling, and training in everything from goal setting, problem solving, and life-skills. They also have access to dental, medical, and vision care, as well as children's programming and volunteers who provide services like haircuts, auto repair, and more!
Nationally Recognized, Locally Focused
Hillcrest Transitional Housing has been nationally recognized by the National Alliance to End Homelessness, and was awarded the 2004 Stuart Whitney Award for Advocacy from the Homeless Services Coalition of Kansas City. While they're proud of their national credentials, their focus is on helping families in the Kansas City area, and they're even more proud of the fact that they manage to graduate 42 local families every year!
Helping families means more than just getting them into secure and comfortable housing and helping them find ways to remain self-sufficient in the future; it means breaking the cycle of poverty for future generations by helping homeless kids reach new opportunities!
Won't You Join Lee's Summit Subaru in Helping?
Lee's Summit Subaru is proud to support Hillcrest Transitional Housing in their quest to help Kansas City area families break the cycle of poverty, become self-sufficient, and stay that way. But we can't do it alone. If you'd like to help Hillcrest Transitional Housing, you can do so by donating here. Or contact Lee's Summit Subaru at (877) 693-1347 to learn about other ways that you can get involved today!