You love Subaru and intend to buy a new or used Subaru model as part of your modern lifestyle. While appreciating the inbuilt designs that the Japanese automobile maker puts in, you also need a location that can help you avail your brand new Subaru model of your choice, throughout the processes of taking a demo test drive to after-sales service. This is crucial as part of complete buyer satisfaction.
Buying your new Subaru from an authorized Subaru dealership has a host of advantages that one cannot avail of elsewhere. A Subaru dealer is focused on only one brand; they have a thorough knowledge of the vehicles from this Japanese firm. You get to see all the available Subaru models before making a final choice.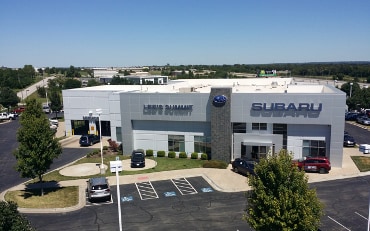 A Subaru customer care agent will take note of your needs and budget and suggest the best Subaru model for your needs. You are not expected to buy once you enter into the premises of an authorized Subaru dealer. Instead, the job of customer care in any authorized Subaru dealership is to make you aware of their automobile products. There are brochures that help you make your choices that you can combine with the actual face-to-face conversation with a customer care agent or staff to clarify your doubts.
Of course, it is the demo test drive that will help you judge the beauty of Subaru model that you intend to buy. You will be updated on how to take the best care of your newly chosen Subaru vehicle in case you book the order. However, there will be no direct or indirect pressure to book Subaru once you enter into their dealership premise or take a demo test drive. This is because Subaru customer care agents' job is to generate awareness towards the vehicles and only if you intend to buy will the next process of modus-operandi regarding payments arise. You will be made aware of the Subaru warranties and obligations that Subaru enters into once you sign the final agreement.
A Subaru dealership is therefore different from a random dealership hosting many different brands under their umbrella. It is often seen that such random dealers are not updated properly on the vehicles they are selling. The rule becomes push the car that offers them the highest commission rates. A customer care agent appointed there may not have been properly trained on terms and conditions, say warranty obligation, that a particular model (Subaru in the case under discussion) offers. So, you get rough treatment in terms of recommendations.
Choosing a Vehicle at an Authorized Subaru Dealership in Lee's Summit
Buyers of today like you do a search on the World Wide Web and take the first-hand knowledge. Your interest in Subaru cars led you to know through a quick Google Search that following are the latest Subaru models on offer - the Subaru BRZ, the Subaru Impreza, the Subaru Legacy, the Subaru WRX, the Subaru WRX STI, the Subaru Ascent, the Subaru Crosstrek, and the Subaru Forester. You can also get first-hand information regarding their images, features, and prices on our site and by coming down to Lee's Summit Subaru.
The next stage involves selecting the Subaru you actually will be ordering. Here, an authorized Subaru dealership in Lee's Summit will be the place where you can take test drives to check which Subaru delights you the most while driving. At times, the line of distinction will be thin and it is the Subaru customer care agent based on his or her daily experience who can help you make the best choice.
There are a number of factors like your age, whether you will be the driver, whether you'll be using the Subaru for office driving or vacation driving, and the size of your family. Your discussion with the Subaru customer care agent will help you zero-in on the best Subaru model for your needs.
Subaru cars are made adhering to the best international safety standards, but it is also up to new buyers to learn about any additional pertinent features of a particular car model. Even if one is a veteran in the automobile industry, it is important to be updated on precautions one needs to take while driving and maintaining a particular vehicle. A random car distributor may not be aware of subtle points related to a particular car model of a particular brand. If you select a Subaru authorized distributor, you are guided correctly and not just told a standard script applicable to all car models.
For a large family, the Subaru Ascent has seating for eight and can bear the stress of all weathers. For those on a budget, the BRZ is recommended. While for adventurous driving, the Crosstrek is the way forward, and the Impreza gives you the performance you crave. The Legacy is priced competitively and has standard all-wheel drive. The Forester has a lot of room and utility.
Armed with such basic information, you can now visit an authorized Subaru distributor where you can check for yourself the efficiency that the 2019 Subaru Forester brings with its standard EyeSight Driver Assist Technology and Symmetrical All-Wheel Drive. You may be surprised with the increased passenger and cargo space and excellent multimedia system (Subaru Starlink) that is integrated in this SUV.
It is by actually taking a test drive at a Subaru authorized dealership center that you will come to know the beauty of the all-new, three-row Subaru Ascent and for your large family, you will be left wondering if to go a for Subaru Ascent or Subaru Forester. Your interaction with a trained Subaru agent after taking a demo test drive for both the Subaru Ascent and Subaru Forester should help shed light on the most important features for making your final decision. This is something no one can do best except you and your interaction with a trained Subaru agent while sitting in a well-maintained Subaru authorized distribution center.