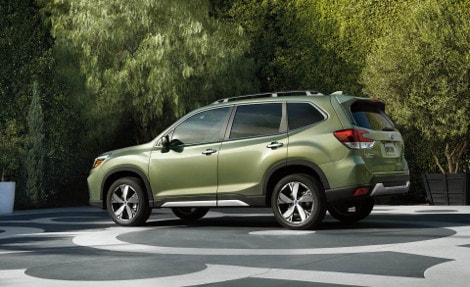 Our customers know that once you buy a vehicle from Lee's Summit Subaru or get your servicing in our state-of-the-art servicing center you become more than just a customer, you become part of the family. We are here for when you buy your first vehicle, when you want to trade it in for a new one, when your vehicle needs servicing and repairs, and when you want to sell your vehicle. Lee's Summit Subaru even offers you financing, servicing, tires, and accessories, all under one roof.
But like a family, we are here for our customers even when times are bad. If your vehicle is in a serious accident, you can turn to our collision center for assistance. But even more than this – we can help you retain the maximum resale value on your vehicle after it has been in an accident with a real replacement value report. If your vehicle has been damaged beyond repair, we can help you get the maximum payment from your insurance company.
What Happens After an Accident?
When the dust has settled after a vehicular accident, you will file a police report and/or make an insurance claim. In almost all cases, a record of the event is appended to the history of the vehicle in CARFAX and AutoCheck records, to remain there permanently.
Of course, as a vehicle with a recorded history of accidental damage, however slight, the vehicle will be perceived to be of lower value. In fact, the vehicle is deemed to begin depreciating at a faster rate than other vehicles of the same age, make, and model. This faster depreciation is compounded over the years, leading to a resale value greatly lower than a comparable car without the accidental damage tag.
The Diminished Value Claim
After the original repair claim is made, most insurance companies allow a second claim to be made for the 'Diminished Value' of the vehicle.
The job of the insurance company is to give you a replacement value for your vehicle that has been damaged beyond repair. Of course, they will often try to offer you the lowest possible amount for your vehicle. Without access to industry data, it is difficult for you to ascertain the realistic replacement value for your vehicle in its current state, in the current market, in your exact location.
This is where Lee's Summit Subaru can help. As a market sales leader with the Subaru brand, we can provide third party testimonial and unbiased bulletproof live time stamped data to back up the 'real replacement value' for your accident-damaged vehicle.
Lee's Summit Subaru will use live market data and CARFAX reports to establish the difference between current exact match models for sale right now with accident histories compared to the exact models that are available for sale right now that do not have accident histories.
For our reports, we use the only thing that matters - where can you actually buy the replacement vehicle from, for how much, how many miles have been done, what equipment is included, color, condition, etc. Importantly, our reports include everything that may be favorable to your vehicle's value, whereas the insurance company's estimates may be a lowest possible value.Be sure to archive all data of the accident and everything you have about your vehicle including pictures, statements, and expenses.
As far as we know, we are the only dealership in Kansas and Missouri that offers this service, and we believe it further shows our commitment to our extended family – Lee's Summit Subaru customers.