In the market for a new car? Want to learn the best ways to save money on your new car purchase? Follow along and you will discover car buying strategies and tactics you may not know.
Buying a new Subaru at Lee's Summit Subaru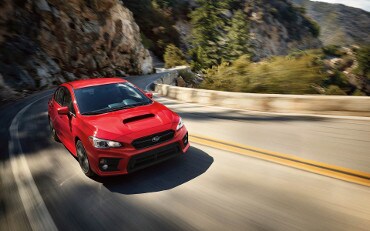 Purchasing a new Subaru at Lee's Summit Subaru near Kansas City ensures you're always going to get the best deal. Our no-pressure sales attendants are simply here to help you decide which new Subaru is the best for your needs. Our pricing policy is to be transparent – there's none of the tiresome back-and-fore negotiations you'll find at other dealerships.
When it comes down to time of the year to buy, this depends on your requirements. If you're looking to be the first to ride the latest Subaru model in Kansas, it makes sense to come see us early so we can reserve your spot in the queue. If you're looking for a bargain on last year's model, Lee's Summit Subaru is the right choice too.
It's always the right time to buy a new Subaru in Kansas City at Lee's Summit Subaru.
Should I Buy an Outgoing Model Year?
What is one way manufacturers attempt to sell you a car versus their competition selling you a car? Offer new models with the latest bells, whistles, gizmos, and tech. What does this tend to do to the older models the manufacturer has already made but has not yet sold? Well, if you guessed it makes the manufacturer want to move these off the inventory books and car lots of its dealer network you get an A for the correct answer.
What is the best way for the manufacturer to accomplish this? Sell the old models cheaper, right? Yes, and if you are looking to save the most possible on a new car this is one of the best ways to go about it, buying the next-to-latest model at a time when the latest model with a significant upgrade is due to hit dealer showrooms at any time (or already has).
If you drive your vehicle for five years or more, both you and the buyer who paid for the latest model will both have older models and it won't matter as much. If you tend to trade your vehicle in for a new model every two to three years, this strategy might not pay off as much because the model you purchase instead of the latest will depreciate a bit faster than the latest model even though they are about the same age. So consider this if you use this strategy. Keep in mind that dealers are just as eager as manufacturers to move the inventory of the next-to-latest model and likely will be offering their own incentives on top of those offered by the manufacturer. This is one way to realize significant savings.
Holiday Sales
Another common strategy is to visit the showroom on significant holidays since they are likely to be offering holiday sales to draw people into the showroom who otherwise would likely be celebrating the holiday. Catching these savings at a time when the new versus old model savings might also be in effect could make missing the one holiday a very lucrative one to your pocketbook.
The Off-Season
Other methods that can be applied, often simultaneously with the above mention strategies, could be, for instance, shopping for a convertible (if that's what you're in the market for) during the winter months. There will likely be few other buyers competing with you for the convertible and the dealer wants to move it so they don't have to let it sit for another six months before they sell it. This is especially true of pre-owned vehicles.
Another strategy to consider if you just have to have that latest shiny model is to wait for a few months after it hits the showrooms and the newness has subsided a bit before heading to the dealer to negotiate price. Keep in mind that many dealers offer their vehicles online and a decent amount of online research on prices provides you with ammunition to present to your local dealership when you visit.
Forget the Endless Strategies
If you were dealing with a dealership that cares only about sales numbers and maximizing the profits made from every deal, you could consider other strategies such as trying to time a purchase when a salesperson's monthly quota is almost due, or going to the showroom when there are fewer customers around.
At Lee's Summit Subaru, our main business is in ensuring you want to come back to us time and again long after you make your first purchase from us. It's for this reason that we keep our margins low, our prices transparent, and the fuss to a minimum. So, the best time to come down to Lee's Summit Subaru near Kansas City for a new Subaru is now!