Certified pre-owned Subaru vehicles are one of the smartest purchases that can be made in lieu of purchasing a brand new car. These aren't just any pre-owned Subarus - they are Subarus that were initially sold at a Subaru dealership, kept in excellent condition, and have had limited use on the road. These cars are among the highest quality used cars and come with many perks.
The goal is to sell top-notch vehicles that are as close as can be to their original new condition - more so than other used vehicles. There is a process in place that guarantees the quality of a certified pre-owned car, and they're considered a safe purchase for those seeking a high-quality vehicle.
Throughout this process, specialists work to ensure all vehicles that are deemed certified adhere to the same uniform standards, and that these standards are all met across the board. They're present during the purchase of the vehicles, the inspection, the maintenance to bring the vehicles up to par, and up until the final sale of a certified pre-owned vehicle.
A Peace of Mind Warranty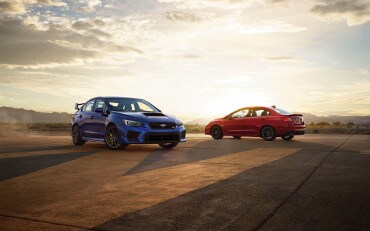 The process that vehicles must go through in order to become a certified pre-owned Subaru is extensive, and consumers can benefit from this elite used car program. One of the many perks owners of one of these pre-owned Subarus can enjoy is the benefits of an extended manufacturer's warranty. Based on the subscription package of the warranty, they will make any repairs to the vehicle at cost. This includes repairs made to the engine and exterior of their Subaru.
Certified pre-owned Subaru buyers are also protected by roadside assistance in the event of an accident or part failure.
The two main plans for warranty coverage are a normal plan that has seven-year and 700,000-mile coverage on many parts of the vehicle, and the premium plan that has full-car coverage for every part of the vehicle as well as some additional extras. Both warranty plans are beneficial due to the roadside assistance and repairs at the manufacturer's expense.
A warranty from the manufacturer is a guarantee that for a certain amount of time, the car is properly insured in case anything goes wrong with the car. Specific parts that are covered under warranty include the engine and its internal parts, drivetrain, transmission, suspension, shocks, and tires. Manufacturer warranties can be different, with varying limits on the miles and length of time the vehicle is under coverage. Anyone purchasing a certified pre-owned vehicle should be mindful of this to make sure the vehicle is adequately covered and to maximize the advantage of free maintenance and repairs.
A 152-Point Inspection
In order to even be entered into the certified pre-owned program, each Subaru is subjected to an extensive inspection, which includes stringent standards on mileage, interior and exterior wear, functionality, accessory usage, and more.
In fact, there are 152 points of inspection in order for a Subaru to become certified pre-owned. The 152-point inspection is a thorough analysis of the quality and functionality of all parts within the vehicle, and separates vehicles that show damage, have malfunctioning parts, have high mileage, or are worn out from newer, cleaner, better functioning cars.
Many of the cars that come as previously leased vehicles meet these standards of excellence concerning the quality of the vehicle. If a vehicle is found not to meet the standards of quality and inspection, or they have previously been in an accident, for example, they will not be eligible to be marketed in the certified pre-owned Subaru program.
Because of the warranty and inspection process with which these cars are tested, there is an assurance that these vehicles will be of the highest quality. Through the warranty and inspection, manufacturers make sure the quality of all mechanical and electronic parts are similar between the vehicles that are certified pre-owned. In other words, consumers can find the same quality in any certified pre-owned Subaru they purchase.
Excellent Financing
A final benefit to purchasing a certified pre-owned Subaru is that there is manufacturer financing available to purchase the car. Comparatively, with used car dealerships, the only financing that is available is through the bank or the institution that is selling the car.
With certified pre-owned Subarus, the manufacturers provide financing as well as a warranty for the vehicles that are purchased. This extension of financing is an attractive addition to purchasing a certified pre-owned instead of a non-certified vehicle.
Additionally, there tends to be lower interest on certified pre-owned vehicles due to their newer condition. The low financing interest on certified pre-owned Subaru purchases can take a large sum off lifetime payment price of the car.
In terms of price, a certified pre-owned is sold in between the prices of a brand new vehicle and a non-certified used vehicle. Because the financing and previously mentioned repairs are both invested in by the manufacturer, manufacturers are inclined to provide better quality vehicles and make sure their standards are met.
Choose a Certified Pre-Owned Subaru in Kansas City
A certified pre-owned Subaru has many benefits for the consumer that come with the purchase. Through the inspection process, warranty coverage, and available manufacturer financing, consumers can have peace of mind that their purchase is of a high standard of quality at the initial date of purchase. They can also be assured that this standard of quality will be maintained by the manufacturer in case of vehicle part malfunction or accidents. Almost none of these features are available for standard used vehicles. These features are apparent upon inspection of the vehicle and the purchase agreement, and make the purchase of a certified pre-owned Subaru a wise investment for anyone seeking to buy a new-to-them vehicle, especially if purchasing a brand new vehicle may not be the best financial decision.
Shopping for a used vehicle in Kansas City with certified in the description of the vehicle offers several assurances when making the purchase - assurances of a better product, financial benefits, and better after-sales care.