Subaru Impreza 2018
After a comprehensive reengineering and redesign for the 2017 model year, the Impreza carries over well for 2018. Buyers can look for a nearly identical used 2017 Impreza for sale in Kansas City at Lee's Summit Subaru for the opportunity to save some cash. It's possible to save even more by shopping at Lee's Summit Subaru for the 2016 Impreza or previous models, but you won't get the upgraded experience of the complete redesign. Changes were made to the undercarriage andthe exterior, and there were interior styling updates, improved interior tech, increased trunk space, a four-horsepower increase in power, and a redesigned entertainment and sound system with a wide touchscreen, Android Auto, and Apple CarPlay support.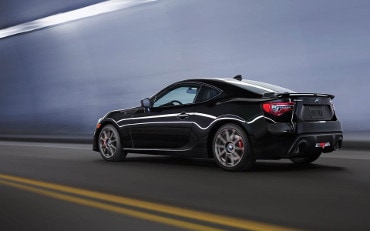 The 2018 Subaru Impreza is a well-designed sedan or compact hatchback that provides all-wheel drive as standard in all base models. Urban and suburban demographic groups will appreciate the Impreza's impressive array of features and excellent performance.
Every version of the Impreza has a 2.0-liter flat-four rated at 152 horsepower and 145 pounds per foot of torque, which is great for short trips and long commutes with its optimized suspension system. Its 5-speed manual transmission is standard and a continuously variable transmission (CVT) is an additional feature available for a higher price point.
The award-winning all-wheel-drive system provides confidence for the driver and is found in all models. It uses high-tech sensors to maximize fuel and oil economy. Imprezas built with the CVT system demonstrate an astounding 30 mpg combined or more.
Subaru Legacy 2018
The Subaru Legacy provides a variety of options and models, which include 2.5i (base), Premium, Sport, and Limited editions. Every model trim includes all-wheel drive and a continuously variable transmission (CVT) system. There's a powerful 175-horsepower 2.5-liter flat-four optimized engine that includes the latest in automotive sensor technology so as to adjust for a wide variety of variables, including but not limited to road conditions. These engine features assist in the handling of the vehicle.
The 3.6-liter flat-six, which is only available at the Limited model level, offers 275 hp, yet also provides brilliant consumption of fuel compared to other models in its class.
Subaru Crosstrek 2018
The Subaru Crosstrek in 2018 is designed with the same 2.0-liter flat-four that produces roughly the same acceleration as previous models. The Crosstrek offers an impressive 152 horsepower and the 3,100-pound Crosstrek maintains a high level of handling that would be the envy of professional race car drivers.
Subaru Forester 2018
The Subaru Forester base flat-four 2.5-liter engine provides a solid 170 hp and 174 lb/ft of torque. This engine is synchronized to the driver's command via a 6-speed manual (that gets 22/28 miles per gallon city/highway) or a CVT (that gets 26/32 miles per gallon city/highway).
The 250-hp, 2.0-liter 258 lb/ft turbo-four, which is essentially a more efficient but less powerful version of the system found in the WRX sports sedan, is built with an engineered CVT system that manages an EPA-tested 23/27 mpg. Performance testing and research indicate that the 2018 Subaru Forester 2.0XT hits 70 mph in a quick 5.8 seconds and brakes from 60 mph in an impressive 95 feet.
Subaru Outback 2018
The newly redesigned Subaru Outback has a 2.5-liter inline-four dropped in rated at 175 hp and 174 pounds per foot of torque. This automobile is truly in a league of its own with its sophisticated engineering for navigating even the most treacherous of off-road environments. The flat-four engine is placed in a newly-redesigned engine compartment that decreases the distance to the ground in order to improve the vehicle's center of gravity as it sends power to all four wheels using the newly developed CVT system. Excellent acceleration can be achieved with the base four-cylinder engine.
Subaru BRZ 2018
The Subaru BRZ 2018's 2.0-liter flat-four engine unit is a strong competitor for its class and model size. It throws out a robust 205 hp, which makes it great for individuals who are seeking a sporty daily drive from a Kansas City Subaru dealership. The 6-speed manual system has been rated highly by various consumer testing organizations and automobile enthusiasts.
The BRZ's main features separating it from other models in its driving class are its exterior and interior, built with the highest quality materials. It has received a considerable number of accolades and awards for its aerodynamic, slim, and refined stylish design. The BRZ is not all-wheel drive and lacks safety features that are standard on most other Subarus. However, the BRZ is well-designed and includes a wealth of performance-oriented features starting at the base trim level all the way to higher trims. The new tS trim level provides additionally engineered and highly functional aerodynamic pieces such as a rear wing spoiler and an underbody resigned for stability and smooth handling.
Subaru WRX 2018
The Subaru WRX provides a precise, optimized, and efficient 2.0-liter turbo-four engine with horizontally-opposed cylinders that create a superior thrust of 268 horsepower and 258 pound-feet of torque. This is paired with a 6-speed manual or an automatic CVT system.
The WRX includes as standard all-wheel drive that allows for competitive acceleration and stability when commuting or off-roading. The WRX offers robust acceleration on any road or surface due to the Subaru's new smart and optimized suspension tuning and brake-based torque physics that allow the WRX to neatly handle corners and tight curves on the road with ease.
Research on compact sedans consistently demonstrates that the WRX's size and dimensions are superior and competitive for a variety of driving environments. Adults and small children will find that the WRX is safe and secure. Additionally, the WRX provides significant space and room because the back seat has enough room for the average body type. The rear seat can be collapsed downwards in order to add more cargo space beyond the impressive and efficient 12-cubic-foot trunk.