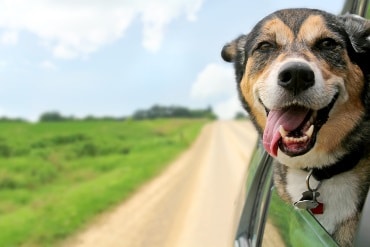 Lee's Summit Subaru is looking forward to our third Pet Adoption Event that will occur on November 4, 2017. For this, we are again partnering with Midwest Animal ResQ to help see as many companion animals paired with new owners in happy homes as possible!
Last year's event was a huge success – every animal that came to Lee's Summit Subaru that day was adopted! Even our manager adopted a lucky animal.
Alongside the adoption of the animals, we're asking vendors, affiliates and customers to donate pet shelter supplies as they see fit. Check out the Amazon wish list for an idea of things that Midwest Animal ResQ sorely needs.
Midwest Animal ResQ
Midwest Animal ResQ strives to connect families with the perfect companion while working hard to save as many animals as possible. They find the perfect pet for each family while preventing the needless deaths of a wide variety of helpless animals. Many potentially fine pets have been abandoned and are in risk of being euthanized in city and rural animal shelters. Midwest Animal ResQ focuses on these animals and not a particular species or breed. They make every effort to make the adoption process a personal and positive experience where no stone is left unturned when finding your family the perfect pet.
Lee's Summit Subaru Loves Pets!
Keeping animals safe and healthy is extremely important to Subaru. We support numerous organizations that believe in the treatment of animals as much as we do. Subaru Loves Pet Month is coming. During this event, Subaru retailers have teamed up with animal organizations in the local area to provide starter kits to families who are adopting pets. Pet supplies are also donated in an effort to keep these pet rescue services thriving. You can stop by at Lee's Summit Subaru to learn more about the event and how you can make a difference for our furry four-legged friends.
Subaru will also be partnering with the American Society for the Prevention of Cruelty to Animals, or ASPCA, to ensure that all pets find loving homes. More than $285,000 in grant money has been provided to the ASPCA to provide adoption-fee waiver assistance to welfare organizations in various communities.
Subaru Love Promise
Subaru stands behind their vehicles and similarly stands behind their commitment to quality and exceeding expectations with the Subaru Love Promise. This commitment to customers ensures the brand always does the right thing for their customers, working with various non-profit organizations in sectors like environment, health, and education to ensure that respectable actions stand out. Daring to be different than other car companies is easy for Subaru, a brand that always wants to do the right thing because that's the way it is supposed to be. It is a simple pleasure that Subaru takes and enjoy.
Come down to Lee's Summit Subaru's pet adoption event on November 4, 2017!