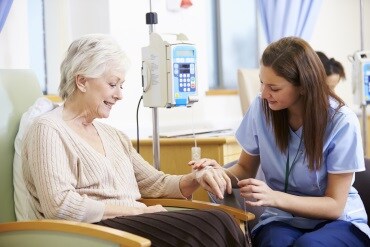 Lee's Summit Subaru is considered an important part of the Lee's Summit community. Why? As a Subaru dealership we believe in doing the right thing for our town in any areas that we can. We care about the people who come in through our doors, their families and their lives. It is for this reason we enter into partnerships with local non-profit organization who are working to improve the lives of Lee's Summit citizens. These range from environmental and animal concerns to health and education in the community.
One such is example is our partnership with the Leukemia and Lymphoma Society. The Leukemia and Lymphoma Society was founded in 1949 and its mission has always been to cure and improve the quality of life of cancer patients. It is the world's largest voluntary cancer research organization and it created the Information Research Center with a team of specialists in the health field. It does great work in Lee's Summit.
With the Leukemia and Lymphoma Society we are able to supply blankets, care cards and care kits to patients currently undergoing cancer treatment at Lee's Summit Medical Center. We feel proud that we are able to fulfill the Subaru Love Promise in our cherished town of Lee's Summit.
More on the Leukemia and Lymphoma Society
The LLS has made tremendous progress in advancing cancer research and has contributed to research that is saving lives every day. To this day, the LLS has created more than 600 million dollars for research and has provided an information network that has changed many lives for professionals and patients.
There are 69 chapters of the LLS, most of which are located in North America, and 5 of which are located in Canada. Every chapter of the LLS participates in different fundraising events, many of which they organize themselves. These events can range from sports training programs to student awareness programs in schools. The nationwide fundraising events more specifically, include Team in Training, which is a type of endurance training where volunteers raise many while completing a sports event. Another event is Student Series, which is a kindergarten-through-to-12th-grade educational program designed to help raise awareness about blood cancer, and also raise funds in order to fight it. There is also the Light The Night Walk, which is a community walk that highlights the fighters, survivors, and families of those with cancer.
Not only do the LLS provide funding and support to the research of different types of cancers, but they also help by pushing for public policies that would help all those dealing with cancer today. The LLS strives to help cancer patients by making sure public policies are in place to help accelerate progress towards finding cures for all types of cancer-related diseases. Also, currently the LLS is putting pressure on California to adopt a new design to its standard benefit design for patients in need of special medication. Cancer patients fall under this type of patient. Currently, patients having to pay coinsurance, which means they have to pay for a percentage of the medication they are receiving. The LLS would like California to change this design in order for it to be fairer to the patient, such as the design that New York has taken on.