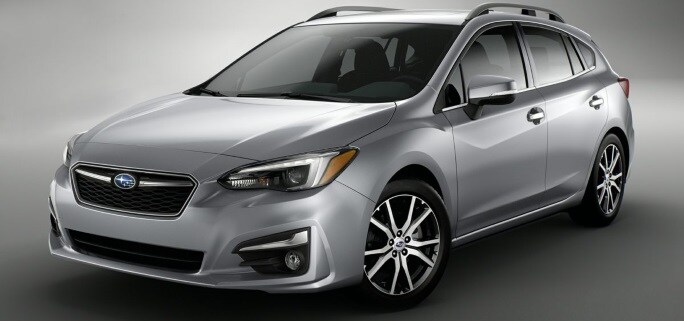 Subaru Impreza: All-new for 2017
Subaru Impreza enthusiasts love it for how much they get in a small package. The Impreza is all-new for 2017, featuring a completely redesigned engine, platform, and interior. 25 years after it was introduced, the Subaru Impreza is still wowing enthusiast drivers with its outstanding handling, grip, reliability, and performance. The 2017 model uses Subaru's Global Platform, the first of its kind.
Despite all of these exciting changes, the Subaru Impreza is priced almost identically to its previous model. It's outstanding that you can get such a vehicle for under $18,500. Another thing we like about the Subaru over its competitors is how it is built in America, securing jobs here at home.
Stylistically, it's the best looking Impreza ever. Put the Mazda 3, Honda Civic, and Subaru Impreza beside each other in a parking lot and the Subaru Impreza stands out for its clean-lined European-inspired design. The new Impreza is around 1.5 inches longer and wider than the previous version and significantly lower. There's a lower nose and the lines are better sculpted, rising and falling over the wheel wheels.  This matches the window line perfectly, which sweep at the rear and bring focus to the larger front and rear lights.
Inside, the Subaru stamp is still evident, but there's been a simplification everywhere. The gauge cluster has been replaced with beveled, rectangular shapes, and there's a secondary display at the base of the windshield. The soft-touch materials round out the interior - an interior that's significantly better than the Honda Civic and Subaru Impreza.
To experience the all-new Subaru Impreza for yourself, come down to Lee's Summit Subaru, near Kansas City, Independence, Overland Park, and Blue Springs.